Hafiftasima.com olarak biz, sizlerin kamyon için az ve küçük, taksi için çok ve büyük olan eşyalarınızı çok daha pratik ve ekonomik olarak taşınması modelini hayata geçirdik.
​
Yeni Nesi Taşımacılık ile Sizde Tanışın!
When / why did you start streaming?
---
I started streaming initially for a Twitch emblem on Destiny 1 back in December of 2016. I absolutely feel in love with the entertainment and community stream creates!

Back in May 2018, I began taking streaming seriously, and began building my setup. I was an affiliate on Twitch for years; only after E3 in 2019 did I begin to look at Mixer.
In January 2020 after a wonderful experience at PAX South in Dallas, TX, I set a schedule and began splitting my time between Twitch & Mixer.
On March 30th, 2020, I received partnership with Mixer! However, shortly after, Mixer was sold to FaceBook by Microsoft, so I lost my new-found home.

Now, I'm back on Twitch and have achieved my original goal of Twitch Partner!

I am so blessed & absolutely LOVE what I get to do every day!
---
What streaming/gaming setup do you use?
---
I game on Xbox & PC!

You can find my stream setup and recommended products on my Amazon Parter Page! https://www.amazon.com/shop/ArielJadeLive
---
What instruments do you play? How long have you been playing music?
---
I have been singing before I could talk, and writing songs since I was old enough to write.
I have been playing guitar since I was 8! I picked up mandolin and a little Ukulele along the way.
Music & Entertainment is my passion! I am also a songwriter for BMI.
---
What are your favorite types of games?
---
I love shooter games! Competitive shooters are my favorite.
If I get to shoot people while working with teammates to obtain an objective or just highest kills - such as TDM - I'm all over it. Battle Royale games are also my jam! I've recently gotten into RPGs, as well. I LOVE IT.
I play some full-out variety when I'm feeling it or a great game releases!
---
What got you into cosplay?
---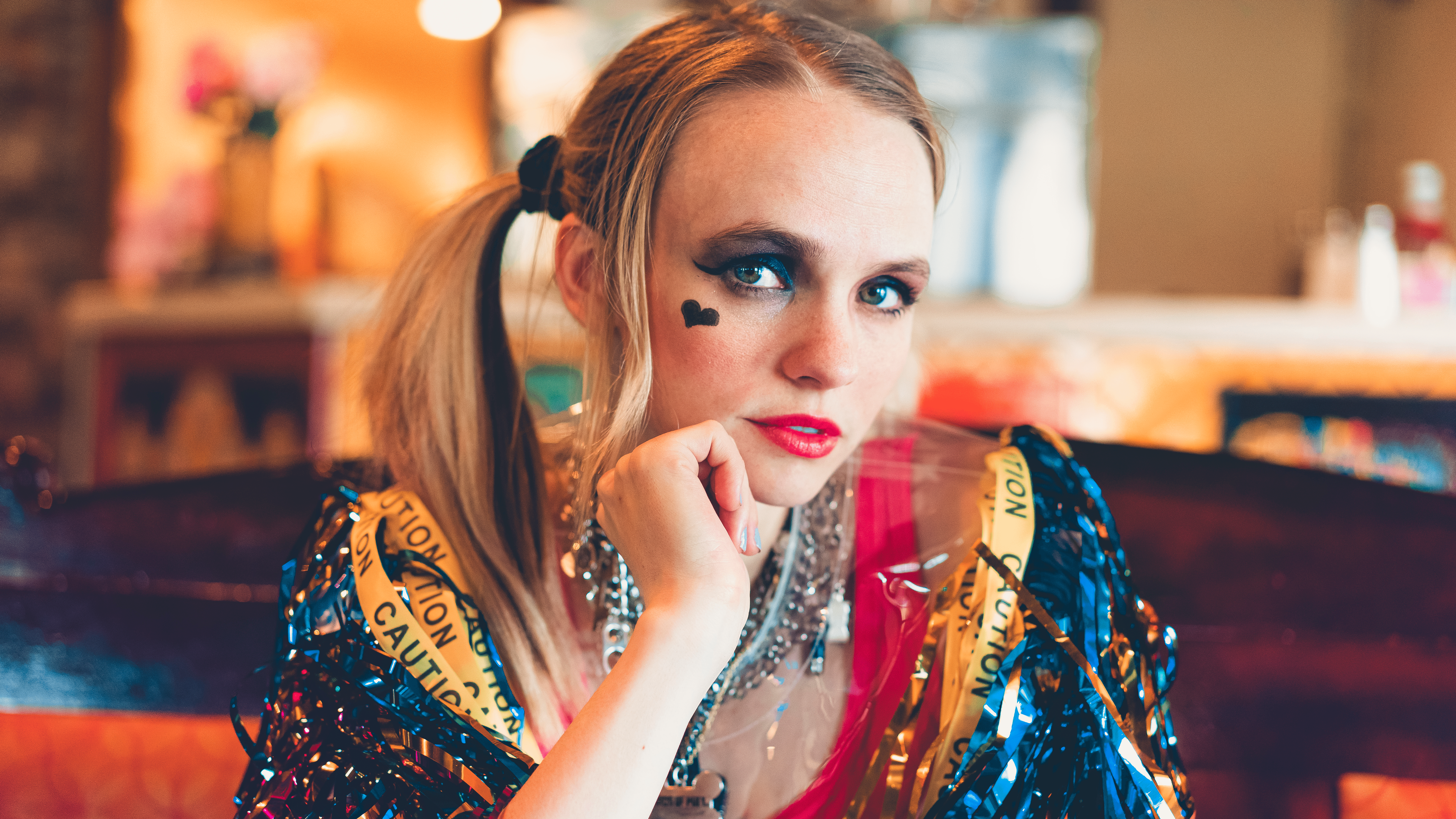 I only recently started up the cosplay side of my content creation.
I LOVE fantasy and fashion. I LOVE making people smile & laugh.
Cosplay gives me another outlet for my creativity and allows me to bring some of my fantasy to life!
Plus, I have tons of fun dressing up!
---
What do you enjoy most about live events?
---
I love the fact that I get to actually meet the people behind the screen names!
In addition to the amazing people we meet, the new games & tech that you get to experience is AWESOME.
---
What is #TeamJaded?
---
Being a part of #TeamJaded means being an important part of a content creation takeover.

We are creating a vibe zone, a positive movement, focused on entertainment and healthy relationships!

We have a wide variety of talent:

Twitch Personalities
eSports Members
Event Hosts
Graphic Artists
Photographers
Editors

Support our content creation team with #TeamJaded on your social media!
Members of #TeamJaded gain access to opportunities, such as influencer contracts & scouting for talent contracts! We also create a supportive, vibing community for our dedicated streamers
---
How do I apply for #TeamJaded? What do you look for in creators?
---
As I am ready and able to onboard new members into #TeamJaded, I will make an announcemnt on my forums/updates page that will also be shared to my socila media!

There will be an interest form to be filled out via a Google Doc. Subscribe for updates!

__________________________________________________________________________ What do I look for when accepting members into #TeamJaded?
When applying for #TeamJaded, know I specifically look for genuine chat interaction, your brand and aesthetic, your clips, your socials, your overall vibes. Representation of any brand shouldn't be taken lightly. I'm forming more than just a content team, we're a movement! Numbers aren't everything, but your community is!
All of these aspects and more are considered.
---
Do you have kids?
---
No kids! But I do have 4 fur babies - 3 puppers and 1 kitty - and of course my husband (who is also my photographer)! Puppers:
Pit-Austrailian Sheppard (Rescued Mix) Siberian Husky Blue Healer/Lab (Rescued Mix) Kitty: Rescued Mix
---
What games have you streamed?
---
Okay... this list is going to be long, and I will continue to add to it! - Destiny 1 - Destiny 2 - Fortnite - Apex Legends - Call of Duty: Black Ops III - Call of Duty: Black Ops IIII - Call of Duty: Modern Warfare - Call of Duty: Black Ops Cold War - Dark Souls Remastered - Dark Souls II: Scholar of Sin - Dark Souls III - Bloodborne - It Takes Two - Grounded (Alpha) I have also done many first looks at a variety of games (not necessarily completing them)! - Sekiro: Shadows Die Twice - Hunt Showdown - Remnant: From the Ashes - Valorant - Among Us - First Class Trouble - Pinball FX (Activation) - Dead by Daylight - Squad - Gears 5 - Paladin's - Spellbreak (Alpha & Beta test)
---
---
Ekonomik, Hızlı ve Güvenli Yeni Nesil Taşımacılık Hizmeti
Hızlı ve Zamanında Ulaşım
Bizi Instagram'dan Takip Edin!